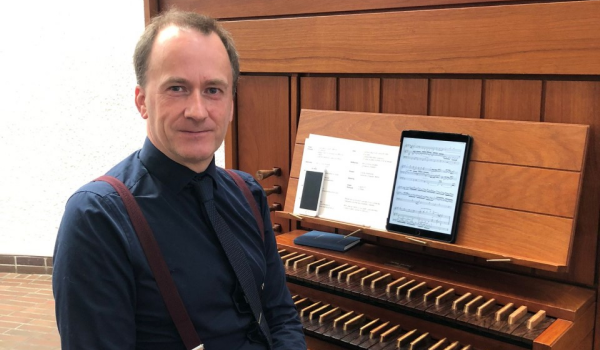 Additional free concert to help boost confidence in attending events
As part of the reopening programme of concerts and events at Caird Hall, a series of free concerts are being staged, supported by Creative Scotland's Performing Arts Relief Fund.
Leisure & Culture Dundee understands that not all customers have the same level of confidence in attending events and hope these free short Concerts provide the opportunity for people to come along and enjoy music and to see the safety features in the venue to support all events.
The next of these Concerts takes place on Wednesday 3 November 2021 and features Graeme Stevenson on the world famous Harrison & Harrison Organ.
Graeme Stevenson studied at Aberdeen University where he was an organ scholar. He is currently the Master of Music at Dundee Parish Church (St Mar'ys) and Director of Music at the University of Dundee. As well as the University choirs and orchestra, he also directed the Discovery Bach Cantata Project and Angus Choral Society.
Doors will open at 12.30 pm and the Concert begins at 1 pm for 30 minutes. There is no cost to attend and no requirement to book in advance.
The full programme for the Concert is detailed below-
Miserere mei domine (Bach's Memento) - Widor
Elfes (Douze Pieces Op. 7) - Bonnet
Organ Symphony Op. 20 - Lazare-Auguste Maquaire
Allegro
Andante
Scherzo: Allegretto
Final: Allegro vivace